Before going to Iceland, you should learn about a few practical things, such as weather, safety, currency, infrastructure, services, special traffic laws, and other general rules and customs.
We'll cover these topics in this article because they're helpful when planning your Icelandic trip. Knowing those things beforehand will help you make good decisions about your travel plans and dates so you can minimize costs and maximize fun and safety during your Icelandic holiday!
Getting to Iceland
Because Iceland is situated between North America and Europe in the North Atlantic Ocean, you can only come here by flying or sailing.
Flights
Several airlines worldwide offer flights to Iceland, an excellent place for a transatlantic stopover. Want to spend a day in Iceland before heading to your final destination? Fly with airlines such as Icelandair or Air Canada – they offer free stopovers in Iceland when flying on one of their transatlantic flights.
Finding the cheapest flights to Iceland
Flight prices fluctuate depending on the season. You'll find the highest airfares in summer (from June to August) and winter around the holidays: from two weeks before Christmas to two weeks after the New Year.
However, airfare costs are lower during shoulder seasons: from September to November and April to May. So, if you want to find the lowest prices, book a flight anytime from November to March – but make sure to avoid the Christmas and New Year weeks.
Flights from mainland Europe typically cost around €100 to €300. Off-season flights cost about €30-50 one way. And if you're flying from North America, prepare to spend over $400.
Flight comparison websites are your best friends when finding the cheapest flights to Iceland. Their meta-search engines aggregate numerous flight options to find the best prices. This way, you can avoid browsing through each airline's website.
The best flight aggregator sites are Google Flights, Kayak, Kiwi, Momondo, and Skyscanner. Each site has its pros and cons, so it's hard to say which is the best. The best advice is to compare results from two or three websites to find the cheapest option.
Ferries
Travelers from Europe who don't want to fly can board a ferry to Iceland. Taking a ferry allows you to bring your car, caravan, camper, motorcycle, or bicycle to Iceland. You also get the opportunity to relax, enjoy yourself, and spend time with fellow travelers while sailing the North Atlantic Ocean.
If you want to take this option, a regular ferry operates between Denmark and Iceland. The ferry departs at least once a week, taking two days. You'll depart from the port in Hirtshals in Denmark and arrive in Seyðisfjörður in East Iceland. However, there will be no winter sailings for four months during winters starting in winter 2023/24.
While a ferry ticket is usually more expensive than a plane ticket, it's a good option for those who want to stay longer in Iceland and save money. Exploring Iceland with a motorhome saves you money on car rentals and lodging.
Cruise Ships
Nearly 200 cruise ships visit Iceland annually, bringing hundreds of thousands of passengers. And with amenities such as spas and cinemas, it can feel like you never left dry land. If you consider your journey as important as your destination, then taking a cruise to Iceland is a must for you. Just remember that among all the travel methods mentioned, cruises are typically the priciest yet most entertaining way to visit Iceland.
Do you need a Visa to visit Iceland?
Travelers from the UK, Ireland, Canada, EU, USA, Australia, New Zealand, and countries in the Schengen Agreement don't need a visa when visiting Iceland for less than 90 days.
Iceland belongs to the Schengen cooperation, exempting travelers with a uniform Schengen visa from border controls when traveling between 26 EU and EFTA states (Iceland, Norway, Liechtenstein, and Switzerland). A visa issued by one of the Schengen states is valid for travel within the whole Schengen area.
A uniform Schengen visa is valid for up to 90 days. Just don't forget that your passport must be valid for three months beyond your return day!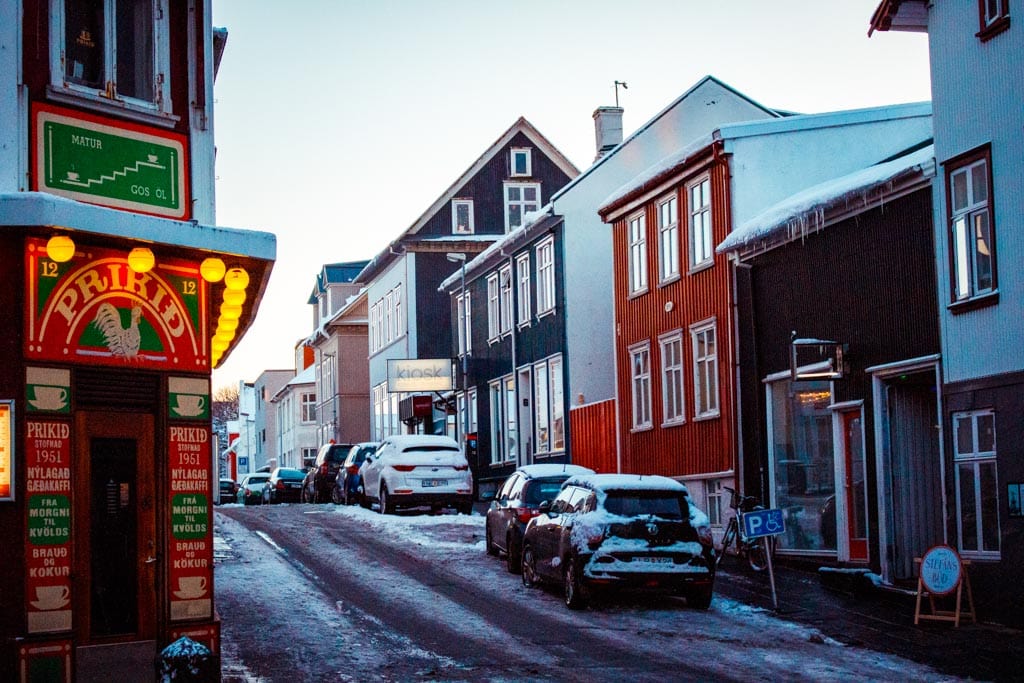 General Information about Iceland
Language and Population
As of 2022, Iceland has a population of around 377,000, and two-thirds of the populace live in and around Reykjavik. Icelandic is the official language and one of the oldest European languages. The Icelandic language hasn't changed much since the Viking era.
However, English is spoken and understood even in remote communities. It's the language of tourism, so most guided tours and activities are in English. Speaking English is a safety requirement for guests on specific activities, such as glacier hikes and snorkeling tours.
Travel Options within Iceland
Your travel style will depend on your previous experience and comfort level. You can enjoy Iceland with a local tour guide, drive alone, or go backpacking in remote places.
Iceland offers many excellent guided tour options, including adventurous activities and sightseeing tours. Solo activities such as driving and hiking are also popular choices, so it's up to you to decide what kind of experience you want.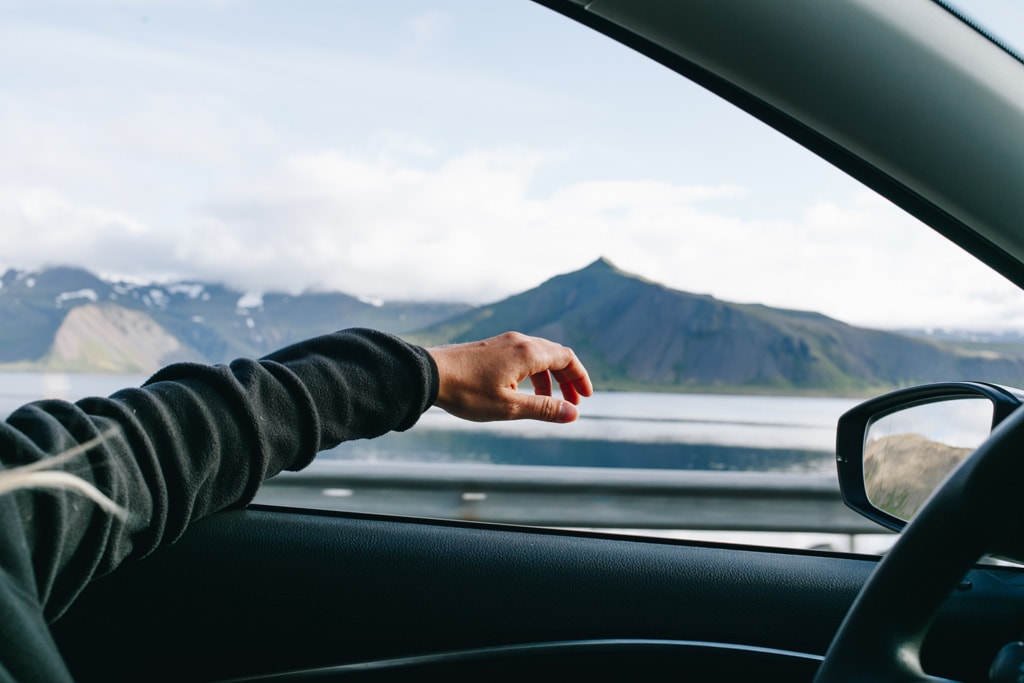 Guided Tours vs. Traveling Independently – Which One Is Better?
Traveling with a local guide will always be the safest and most comfortable option. When traveling on a private or group tour, you can be assured you'll be taken care of, adequately equipped, well-informed, and entertained. You'll meet new people during these tours, and your shared travel experiences with them will help you form new and meaningful friendships.
On the other hand, solo/independent travelers have more room for spontaneous and flexible plans. You can also cut costs when traveling without a guide. However, this also means you'll have to spend more time planning, organizing, and gathering information about your destination. Whether guided tours and independent travel fits you the best is only up to your travel style, budget, and enthusiasm/capacity regarding planning.
Between these two options are the tailor-made self-drive packages, where your local travel advisor creates your full itinerary based on your wishes and takes care of all the bookings for you, including rental cars, accommodation, and guided activities. This is the ultimate choice if you'd like to travel independently but don't have much time for planning.
Family Travel
Iceland is a family-friendly holiday destination. Excellent public safety, awe-inspiring natural sights, gigantic waterfalls, wide open places, exciting yet harmless wildlife, and fantastic food quality are among the things that attract families from all over the world.
You can also find diaper-changing stations and highchairs at every gas station, café, and restaurant. Many places also offer exciting family-friendly activities; why not board a boat to join a puffin and whale-watching tour? How about going on fishing boats or joining an educational lava and ice cave exploration? Regardless of what you pick, you have plenty of options.
There are plenty of small zoos throughout the country and horse and domestic animal encounters. The Reykjavík family park has an excellent playground, with Viking ships, child-sized backhoes, and roofed barbecue places for families to enjoy.
During the winter, you'll find several free ski lifts in Reykjavík. Children love to practice their skiing and sledding skills on the small hills of the capital city, while bigger ski slopes for adults are located outside of Reykjavík.
Iceland's Weather
Iceland is not known for good weather. However, bad weather can't ruin your holiday if you have proper clothing to prepare for any conditions. To find the best time to visit Iceland, you should first learn about the local weather patterns. But if you have already set a travel date, learn instead about the weather and what to expect.
Remember: there's no such thing as bad weather, only unsuitable clothing!
Here is an article discussing the pros and cons of visiting Iceland at different times of the year, helping you pick the best time for your visit. Always check the weather forecast at vedur.is before you hit the road in the morning. Be sure to check for any storm warnings on safetravel.is as well.
The Length of the Days
The day length differs significantly in Iceland between the seasons and parts of the country. In the peak of summer, Iceland enjoys daylight 24 hours a day; in the middle of winter, expect 19–20 hours of darkness every day. In spring and autumn, daylight and darkness are relatively balanced.
When planning your Iceland travel itinerary, it's good to know the sunset and sunrise times at your destination. Long drives during the winter are discouraged because you won't be able to see anything in the dark. However, you can be completely flexible with your time during the summer because it rarely gets dark.
The Northern Lights and the Midnight Sun
You can only see the Northern Lights when the sky is dark and clear. As a result, you can't see it during the summer, but you can admire the midnight Sun instead. You can see the aurora borealis in Iceland between late August and early April. Meanwhile, the Midnight Sun's brightness dominates the skies from mid-May until mid-August.
Both phenomena are beautiful and unique but can't coincide in Iceland. If you want to experience both, you'll have to stay for several months or visit Iceland twice. Find our Practical Aurora Guide here.
Money
When budgeting for your trip, you should know that Iceland is the most expensive European country. Eurostat's figures suggest that Iceland's lodging, dining, and services are 66% more expensive than other European countries. But you can cut some costs with careful planning. If you have a tight budget, pick your travel dates wisely.
Currency
Icelandic króna (ISK) is Iceland's official currency, and you can find the current exchange rates here. You can't pay with foreign money in most places, but you can exchange your local currency at the airport, banks, and a few exchange shops in Reykjavík.
Even though you can use a debit or credit card to pay for almost everything in Iceland, carrying ISK coins is still important. Bathrooms in some places will charge you between 100–200 ISK to use them. You can find ATMs in Reykjavík and the surrounding small towns, but their availability quickly diminishes the further you go.
Cash or Card?
You can pay for almost anything using a card in Iceland, even for smaller purchases such as coffee. There's no need to carry a large amount of cash. Locals no longer use cash, and paying by card is the most popular way to pay in Iceland. Some gas stations don't even accept cash as payment, only cards. If you primarily use cash, make sure you have at least one card as a backup.
Most retailers accept major credit cards, but the most common ones are Visa and MasterCard. You'll need to enter your PIN when paying by card, so please confirm or reset your PIN before you go.
Make sure you also check your spending limit with your bank. It's good to inform them about your travel plans so they don't flag your account for fraud when shopping in Iceland.
Phones, Networks, and Wi-Fi
Iceland's country code is 354, then a 7-digit phone number. To make an international call from Iceland, dial 00, then the recipient's country code and phone number. If you're using a local SIM card, you only need to dial the phone number when calling Icelandic numbers.
European Union (EU) and European Economic Area (EEA) visitors don't have to pay roaming fees in Iceland. If you're not from these regions, buying a prepaid data SIM card will help keep your data costs down. You can buy one from most stores in Iceland and gas stations along the main road.
Three primary telecom providers operate in Iceland: Nova, Siminn, and Vodafone. Iceland's network coverage is excellent along the shoreline and main cities but terrible in the Highlands, near glaciers, and some remote fjords.
You must carry a proper GPS device if you plan to hike in the wilderness. The mobile network coverage won't be reliable enough to support a phone GPS application, making it dangerous if you get lost.
Free Wi-Fi is available everywhere in Iceland. Most hotels, restaurants, and even tour buses offer it, although you may have to ask for the access code.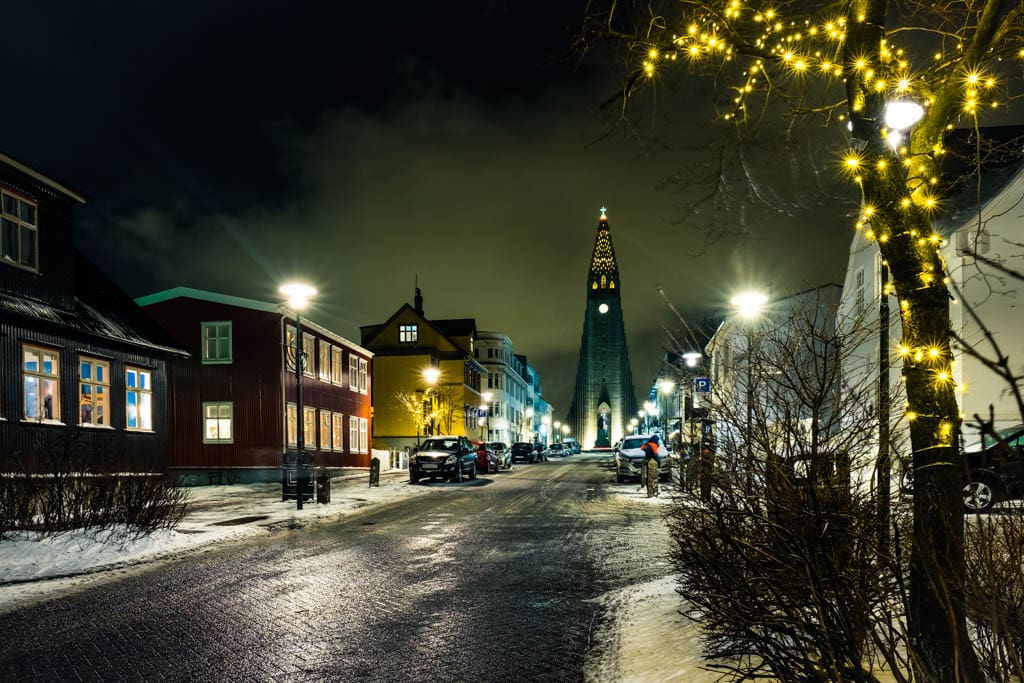 Infrastructure
Gas Stations
Gas stations are usually a 1- to 2-hour drive from each other, and they're conveniently located all over the country. Bigger stations have grocery stores that sell refreshments, travel accessories, and even souvenirs.
Some even sell snacks such as hot dogs or hamburgers. Others are sit-down restaurants with an excellent selection of warm meals such as soup, fish and chips, and grilled or fried foods. Larger gas stations are also open until late at night, but only Reykjavík has 24-hour gas stations with stores.
Payment at Gas Stations
Outside their business hours, gas station stores and restaurants are closed. However, gas station self-service pumps continue to work around the clock. You can't pay with cash at these pumps; you can only use Visa and MasterCard with a chip and a 4-digit PIN.
You can only use cash to pay for your fuel during business hours. If you don't want to swipe your card, buy a prepaid gas card with your cash instead. Remember that you won't get a refund if you don't use the full value of your prepaid card, so make sure to plan ahead.
Supermarkets
Bónus, Krónan, and Nettó are Iceland's three major supermarket chains. They offer the best prices and can be found in larger towns and cities. Other supermarket chains include Hagkaup and 10-11 (yes, that's the chain's name). They have longer operating hours but higher prices.
The most common supermarket in rural towns and villages is Kjarval or Kaupfélag. They charge more than the larger supermarkets, but they're usually your only choice.
Public Transport
We'll have to disappoint you if you plan to travel around Iceland by public transport, as it doesn't have the best coverage. Iceland has one of the world's highest car ownership rates, so public transport usage is low.
You can find reliable service around the capital and other major urban areas, such as Akureyri in the north. However, long-distance public transport to the countryside is poor. There's only one bus daily, and it doesn't stop at most natural attractions. You simply can't explore the countryside without a car. Even if you somehow manage to do so, guided group tours are usually not as expensive as public transport fares.
Services
Medical Assistance, Pharmacies, and Hospitals
If you need an emergency prescription refill, pharmacies are in every city, town, and smaller village. Some typical pharmacy chains are called "Lýfja" or "Apótek"; you can find a list of their locations here and here. 24-hour pharmacies are also available in the capital and the towns of Selfoss and Akranes.
Essential medicines – such as antihistamines, paracetamol, and ibuprofen – are available over the counter.
Hospitals and healthcare centers offer emergency services and accident rooms. Dial 112 in case of an emergency or 1770 (in Reykjavík) for non-emergency, urgent medical advice. If you're in the countryside and need help with something that isn't life-threatening, dial 1700 instead.
Restaurants and local cuisine
Iceland's beautiful natural landscape reflects the food quality. Pristine waters, clean air, and pesticide-free plants work together with wild fish and free-grazing livestock to bring you some of the healthiest and highest quality in the world.
The exotic flavors of traditional Icelandic dishes let you experience the people's history. You can learn about Icelandic culture at its most fundamental level through food.
Some Local Foods You Absolutely Must Try
Skyr: Cultured dairy product, much like yogurt.
Lambakjöt: This means "lamb meat." Iceland has some of the purest, free-grazing sheep breeds on the planet.
Hákarl: A cured, fermented shark that stinks but tastes good! It's a traditional Icelandic dish.
Kjötsúpa: Meaty, rich, tasty, and full of vegetables, it's a traditional Icelandic soup made with lamb.
Local fish: Widely available fish include char, cod, haddock, halibut, salmon, and trout.
Plokkfiskur: It may not look colorful and pretty, but this traditional fish stew is thick, hearty, and creamy. Icelanders have been enjoying this stew for centuries.
Baejarins Beztu Pylsur's hot dogs: Operating since the 1930s, this is Reykjavik's first hot dog stand. It's been in the same spot ever since. Even former US President Bill Clinton declared them "the best hot dogs in the world."
Snacks: Make sure you try a dried fish snack called "Hardfiskur," or you can opt for local ice cream.
If You Have Allergies or Dietary Restrictions
There's no need to worry about your meals in Iceland if you are vegan, lactose intolerant, or need a gluten-free diet.
Iceland is one of the most vegan-friendly countries you'll ever visit. Iceland's Facebook group for vegans has over 24,000 members, which is high when you consider that Iceland has a population of just over 376,000. Veganism is so prevalent in Iceland that the country even has a dedicated vegan app for Android and iOS! Most restaurants offer good vegan options; even fast-food restaurants, hot dog stands, and gas station shops have vegan alternatives.
Restaurants will happily accommodate gluten-free dietary requirements. However, if you're suffering from severe celiac disease, call the restaurant first and ask about their gluten-free menu and any cross-contamination. With a few precautionary steps, you can travel and dine around Iceland without worrying about your food.
Supermarkets also offer a pretty good range of gluten-free products. Major supermarkets in Reykjavik sell gluten-free baked goods, snacks, meat products, and vegetables. Shopping in larger cities such as Reykjavík, Egilsstaðir, or Akureyri is the best option if you need food for a specific dietary requirement. Small village stores have a limited and much smaller selection of products, along with operating hours that are less accommodating.
Safety in Iceland
According to the Global Peace Index, Iceland has been the safest country in the world for 14 years in a row. The country has no internal conflicts, and no other country has ever attacked or invaded Iceland.
Crime, murder, and violence rates are among the lowest in the world, while acceptance, equality, and social trust are at the highest. Local Icelanders are friendly, open-minded, and happy to help visitors anytime.
Locals will likely reunite lost items with their owners as they take them to the police, while some actively share Facebook posts to help find the owners. Although bad things happen anywhere, your chances of being a crime victim in Iceland are undoubtedly among the lowest.
Iceland is a favorite destination for families with kids, solo female travelers, LGBTQ people, and anyone concerned about travel safety.
Travel Insurance
Unexpected events and expenses can still happen, even though Iceland is a very safe place to visit. Travel insurance isn't required but is highly recommended for peace of mind. A good insurance policy should cover lost baggage, medical issues, theft, and any cancellations due to inclement weather.
You should also ensure that your travel insurance includes coverage for sports with additional risks, such as skiing, snowmobiling, glacier walking, hiking, and horseback riding. While EU citizens can use the European Health Insurance Card (EHIC) in Iceland to pay for urgent medical expenses, the insurance card won't cover additional costs such as flight or accommodation changes.
Volcanoes
Although Iceland is known for its volcanic activity, an eruption shouldn't be your primary concern when planning your visit to Iceland.
The Icelandic government monitors volcanoes 24/7. Early signs of seismic activity help predict an eruption ahead of time. Should an eruption occur, the country is highly prepared to protect everyone.
Most volcanoes are far from populated areas, so an eruption wouldn't threaten people and infrastructure. The most recent volcanic eruption happened underneath the Vatnajökull glacier, and the event became a tourist attraction instead of a dangerous disaster. There's an extremely low chance of a volcanic eruption disrupting your travel plans or threatening your health and safety.
Glaciers
Icelandic glaciers are peaceful natural wonders; they don't cause any threats to safety, unlike volcanoes. There are guided tours year-round with multiple departures daily, and tour operators go to great lengths to ensure traveler comfort and safety. Furthermore, guided glacier walks are easy and suitable for anyone stable enough to walk on uneven terrain.
However, glaciers can be dangerous if untrained or unguided adventurers try to explore them on their own. These icy terrains require proper safety gear and local knowledge.
Driving and Weather
Preparing for weather conditions before you drive can help improve safety during your Icelandic trip. Choose the right clothes, a suitable travel style, a proper vehicle, and a comprehensive insurance package when visiting Iceland.
Road conditions can get tricky during the winter, lasting for about six months. Sometimes, it's safer to let the locals show you around by purchasing a guided tour instead of driving yourself in unfamiliar terrain. In this article, you'll learn everything about Iceland's weather and how to prepare for it adequately.
Getting Lost
Getting lost can be difficult in Iceland, even when traveling with a group or driving on paved roads around the country. Finding the right path to and from your starting point when hiking in the wilderness can be especially tricky.
Even experienced hikers must take extra precautions in Iceland. For example, always carry a personal location beacon (PLB) or a GPS device to help rescuers find you more quickly. Ensure you download the 112 app and leave your travel plans behind with the local rescue team, so they know where to look if you get stranded or lost. For those with less experience, joining a guided hiking tour is safer.
Driving in Iceland
Driving in Iceland is easy, thanks to the straightforward and easy-to-navigate road system. You can quickly drive to many of the popular tourist attractions. However, driving in a new country is always somewhat of a challenge. Each country has unique traffic rules and characteristics, and operating a vehicle in Iceland is no different. It's good to know these rules beforehand so you can prepare yourself for any challenges.
Basic Driving Rules
Iceland has the following speed limits in place:
Maximum speeds of between 30–50 km/h (18–31 mph) for cities and populated areas;
Maximum speed of up to 80 km/h (49 mph) on gravel or dirt roads around rural areas
Maximum speed of up to 90 km/h (55 mph) for paved roads.
Speed cameras around Ring Road take a photo of your vehicle automatically while driving over the speed limit.
Iceland drives on the right side of the road.
Turning right when the traffic light is red is prohibited.
Authorities show zero tolerance for drunk drivers.
It is illegal to use your phone while driving.
Seatbelts are required for drivers and passengers.
Older children must wear seatbelts, while child safety seats are required for younger children and infants.
Use your headlights at all times, even during the day.
Stopping in the middle or at the side of the road next to solid or double white lines is a traffic violation.
Off-road driving and driving away from marked gravel roads (F-roads) are strictly prohibited.
Most Common Road Challenges
Narrow passes: Take extreme caution when meeting another vehicle at a narrow pass. This happens a lot at the Highlands.
Blind hills and curves: Approach these with caution. You'll typically see a unique sign indicating a blind summit ahead.
Single-lane bridges: Remember that the vehicle closer to the bridge goes first because they have the right of way.
Gravel roads: A sign will indicate when a paved road is about to change to gravel. Slow down before you reach the gravel surface.
Animals: Never drive over the speed limit, and don't drive when you're tired. Expect animals such as sheep, reindeer, Arctic foxes, and birds to jump in front of you anytime. Some birds even build their nests close to the roads. Road signs usually warn drivers where this commonly occurs.
Sun blindness: Always wear your sunglasses! The sunshine can be bright when the sun sits low for hours. During the day in winter and the night in summer, the sun is usually in the driver's line of sight, which can be blinding.
Darkness: The winter has very long nights. The evening can last as long as 20–21 hours in mid-December. Driving in the dark is more exhausting, especially with less-than-optimal road conditions. Make sure you're well-rested before driving and don't be afraid to take breaks.
Weather: Road conditions change very quickly because of the unpredictable nature of Icelandic weather. The wind can be dangerous during the summer, while snow and ice make things trickier during the winter. Always check the weather forecast and road conditions before starting your drive. If the weather looks questionable, keep checking the weather reports. Never take any risks when the weather conditions are bad.
Distracted by the view: Don't let the breathtaking landscapes or the dazzling Northern Lights distract you from driving, and never stop randomly on the side of the road. Find a proper rest area first so you can pull over and admire the lights.
Campervans can only stay on campsite overnight

Hiking and Camping
Iceland attracts thousands of hikers annually, thanks to its spectacular landscapes. The Highlands are usually where most hikers go, but it's only accessible between mid-June and early September. Winter hiking isn't advisable due to the shortage of daylight and unpredictable weather conditions.
Camping is an excellent way to keep a small budget while making your holiday adventurous. Over 200 campsites are open all year round. Camping in Iceland allows you to be spontaneous and flexible. They also don't require reservations in advance, not to mention the cheap fees, good facilities, and fantastic views.
Tent camping is perfect for the summer because that's when there isn't a lot of wind and precipitation. Night temperatures don't go below zero during the summer as well. Regardless of the weather, camping in Iceland requires excellent quality equipment to withstand the weather. However, you should never attempt tent camping in the winter.
Driving a campervan or a motorhome is also a great way to explore Iceland. It's best to drive around between April and October, as road conditions and winter weather can be challenging for larger vehicles.
Wild Camping
Wild camping is illegal in Iceland. Anyone driving a vehicle must use campsites overnight if they wish to sleep. You cannot park your car in parking areas or in nature to sleep there. Only those traveling on foot or by bicycle can pitch a tent for one night in specified areas. Check the rules here to make sure you can comply.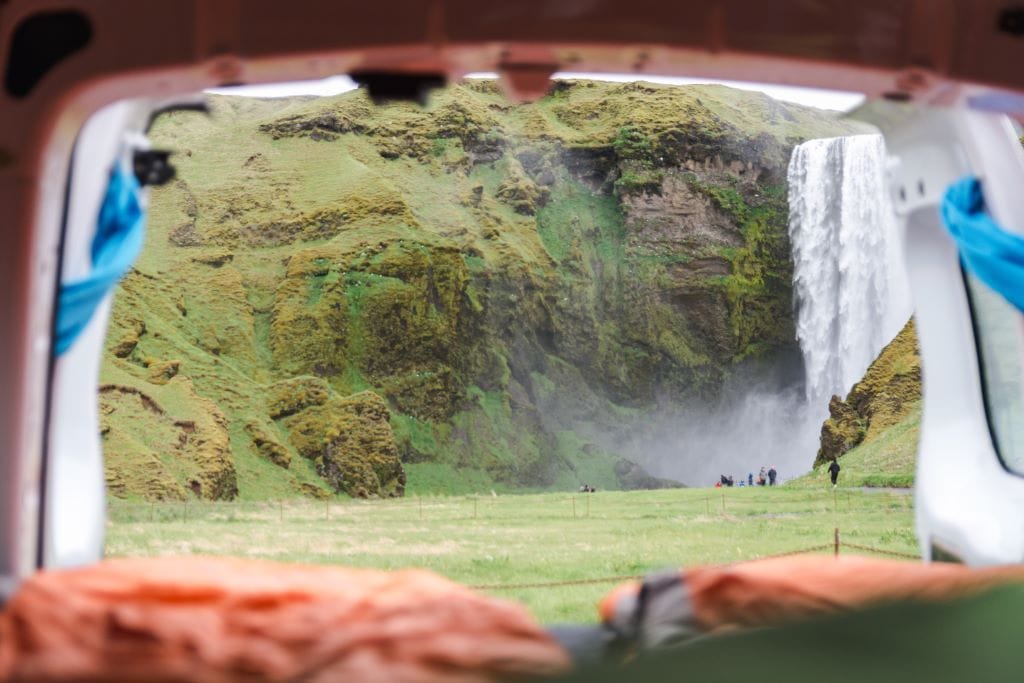 Laws, Rules, and Local Customs
Some written and unwritten rules in Iceland might differ from your home country, so it's good to know them before traveling to Iceland.
Alcohol Consumption
The legal drinking age is 20 in Iceland. All bars and liquor stores fully enforce the drinking laws, so you must be at least 20 years old to be admitted to clubs and bars. Some won't even let you enter unless you're over 22.
General grocery stores do not sell alcohol. In fact, the strongest drink you can find in any general store contains only 2% alcohol. More potent drinks such as wine, liquor, and spirits are sold in government stores called "Vinbudin."
Smoking and Drugs
You cannot smoke indoors, including in public buildings, bars, cafes, restaurants, sports facilities, and public spaces for apartment buildings. Hotels and guesthouses impose very high fines if you smoke in your room. You can only smoke in outdoor public areas if it's well-ventilated, so people who don't smoke can keep their guaranteed right to clean air.
You can only buy cigarettes in grocery stores, gas stations, and at some bars. They won't be sold in vending machines or displayed in shops, so ask the cashier for cigarettes if you want to buy them. You must be 18 or older to purchase cigarettes legally, and you might have to present your ID.
The possession, consumption, sale, and cultivation of marijuana or any other drug are illegal in Iceland. You'll face strict penalties, high fines, and lengthy jail time if caught.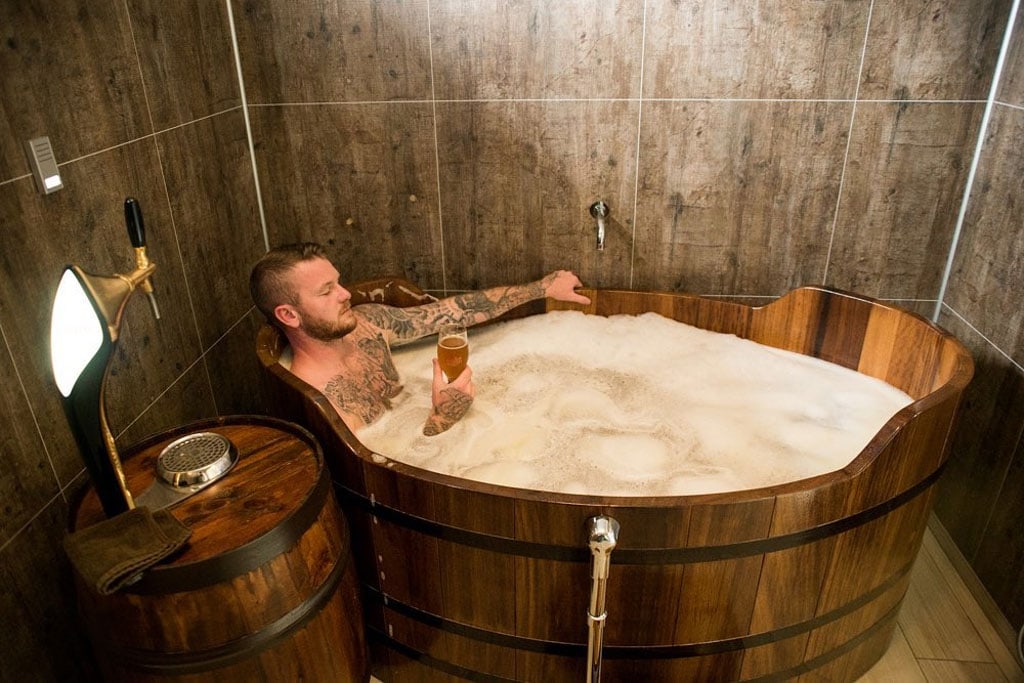 Tipping
You don't have to tip in Iceland because it's already included in your bill. There's no need to worry about tipping in restaurants, cafés, taxis, and hotels.
However, if you think you received outstanding service, then feel free to leave an additional tip. The locals will definitely appreciate the gesture.
Swimming Pool Customs
Iceland's pool hygiene rules are strict. Geothermal water fills the pools and is not treated with chlorine. Therefore, everyone must clean themselves with soap before entering any pool.
Only popular and expensive spas have private shower stalls. If you don't want to take a shower with other people of the same gender, please ask the spa beforehand if they have private shower cabins before booking anything.
Driving and Car Renting
Your home country's driver's license is valid in Iceland if it has your photo, a license number, and contains Latin characters. This means most licenses from Europe, America, Australia, and New Zealand will be accepted.
If your license doesn't have Latin characters, or if you're unsure whether authorities will accept your license, you can always apply for an international driver's license. Also known as an international driving permit, your home country's driving agency will tell you how to acquire one before you visit Iceland.
Most car rental companies impose their own restrictions, such as minimum age for drivers or a minimum number of years of experience before letting you rent a car. Most companies won't let you rent a car if your license is less than a year old. The minimum renting age will vary per company, but it's usually around 20 years old. And if you want to rent four-wheel drive vehicles or minibusses, you must be at least 23 to rent one. Drivers under 25 may also incur an extra fee, which can affect your budget.
Off-Road Driving
Leaving marked roads, pulling off the road, forging a new path, or following any unmarked track is considered off-road driving; that's illegal in Iceland and comes with very high fines.
Because of Iceland's high latitude, the country has unique flora and landscapes. Vegetation takes longer than usual to recover due to the long winters and short growing seasons. And when you leave tracks on the land because of off-road driving, you damage vegetation that can take decades or centuries to recover.
Even the tracks that remain on the dirt can invite others to do the same, creating a never-ending cycle of irreversible damage and erosion.
Practical Information
Time Zone
Iceland observes Greenwich Mean Time (GMT) all year and has no daylight savings time.
Electricity
Iceland uses European electrical standards (50Hz, 230 volts), and the plugs have two round prongs, so devices from the UK and North America will need adapters.
Drinking Water
Icelandic tap water is among the purest and cleanest in the world. Unlike other countries, it's not treated with chlorine. Help Iceland keep its clean drinking water by being environmentally friendly – bring a reusable water bottle instead of buying bottled water in shops.
Hot Water
If you smell sulfur in the shower, don't be alarmed. Because it's drawn from geothermal springs, hot water in Iceland has a sulfuric smell. However, it's perfectly safe and healthy for showering, and the cold water doesn't have the same scent.
Make sure you don't shower or bathe with any silver jewelry, as sulfur can cause discoloration on silver jewelry.
Prices
A restaurant lunch will cost you about 2500–4000 ISK on average, while dinner is about 4000-7000 ISK. Beer costs around 1000–1400 ISK, and a glass of wine is roughly 1000–1500 ISK. Learn more about typical Icelandic prices here.
Important Phone Numbers
Weather and Road Conditions
Weather: (+354) 902-0600
Road Condition Information: 1777
Safety Agent (safetravel.is): (+354) 570-5929

Medical Emergency Services
Emergency Services (Police, Ambulance, Fire, and Rescue): 112
Search and Rescue: (+354) 570-5900
Dental Assistance: (+354) 575-0505
Health Care Services (On-Call Doctor Service)
1700 (Countryside)
1770 (Reykjavík)
Police, Lost & Found, and Lost Credit Cards
Police Station: (+354) 444-1000
Lost & Found: (+354) 444-1000
For Lost or Stolen Credit Cards
Visa: (+354) 525-2000
American Express: (+354) 800-8111
MasterCard & Diners Club: (+354) 533-1400, (+354) 550-1500
Other Useful Numbers
Telephone Directory Inquiries: 1818
Airport Taxi: (+354) 420-1212, (+354) 421-1515
Luggage Storage: (+354) 591-1000
Useful Links
Useful Information and Blogs About Iceland
This very handy infographic from Inspired by Iceland contains most of the information you need to keep in mind at once:
If you have any questions, which you don't feel were answered in this post, please don't hesitate to give us a call; +3545336003, or send us an e-mail; info@activityiceland.is .