West Iceland, locally referred to as Vesturland, is an extremely diverse region. Its natural environment is stunning; think volcanoes, some dormant but others active, and a dramatic coastline where fishing villages developed to exploit the riches of the sea, vast lava fields, and giant waterfalls. Visit Vesturland, and you will see all of this!
The capital of Iceland, Reykjavik, is on Iceland's west coast. Its greater metropolitan area is home to over 60% of Iceland's population. As a result, you can expect a well-established infrastructure and a wide range of tours available to explore the West. Below you can read about the region's history, geology and characteristics. You can then learn about the best things to see and do to allow you to start planning.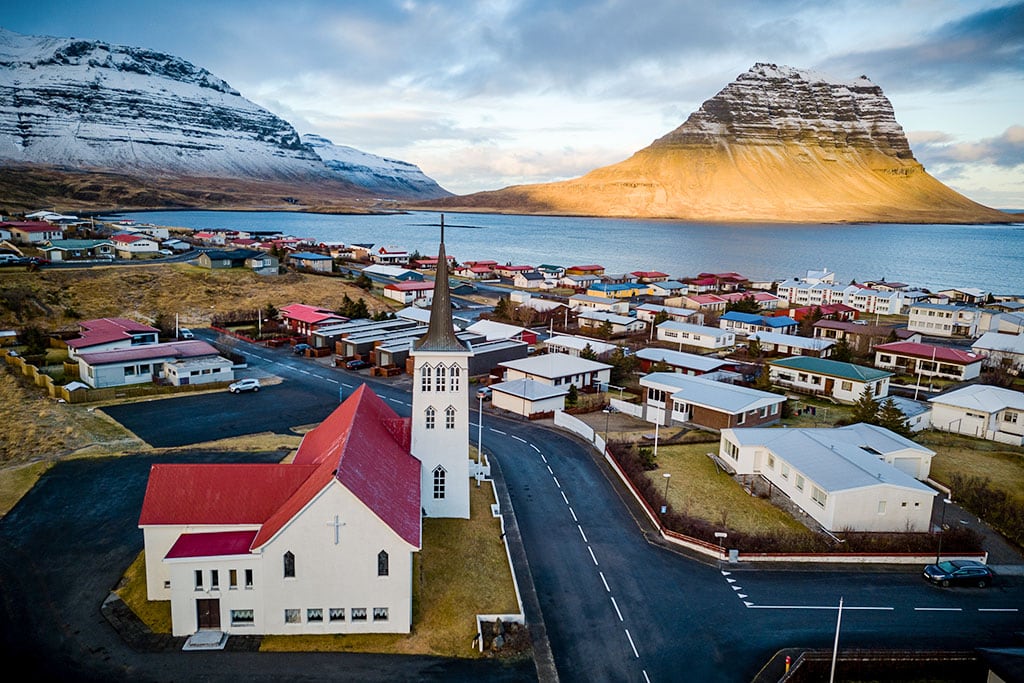 How to Get Around West Iceland
We have already alluded to the fact that Reykjavik is a great starting point for exploring West Iceland. Its roads are modern, and driving is straightforward, even for someone unfamiliar with the streets. If you are not keen to drive, you can join organized tours with experienced guides. The choice is yours.
Public Transport
Suppose you want to stop regularly to enjoy all the region's natural attractions. In that case, there are better options than public transport. Buses going through the countryside are infrequent. Just a single bus a day, so you can only expect passing views if you catch a bus. Buses cater to the locals and their everyday lives, so they stop in villages and small towns, not at the major attractions, as most are located outside residential areas.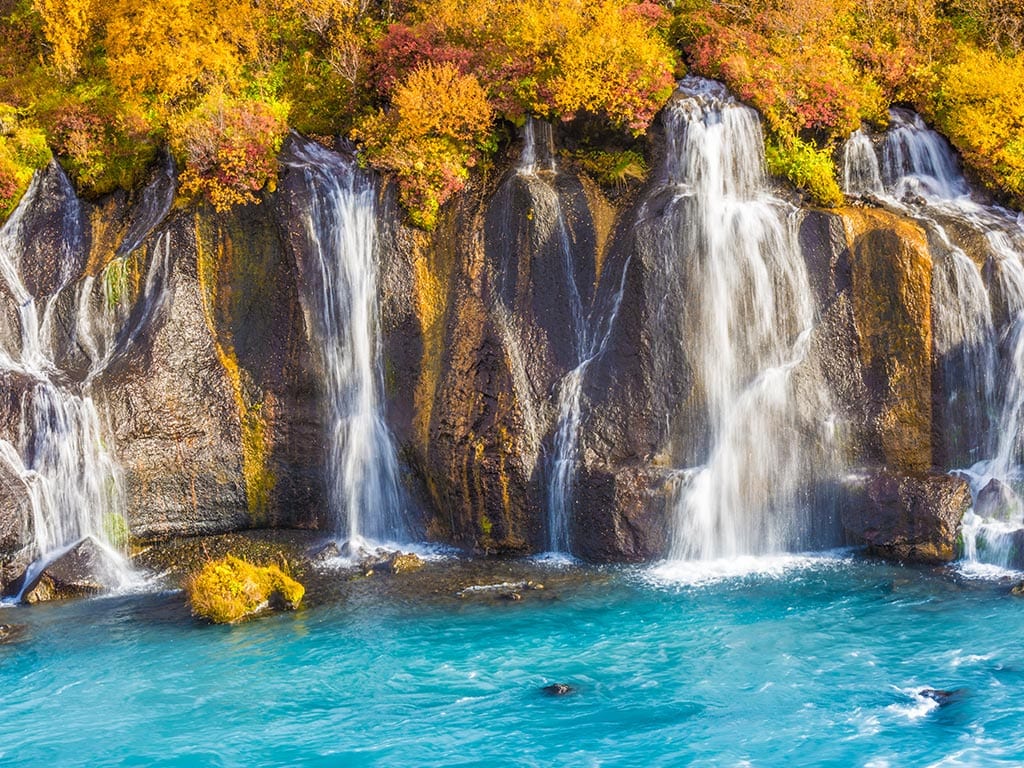 Guided Tours
Guided group tours are the first to consider when planning to enjoy what West Iceland offers. In terms of price, there is minimal difference between such tours and public transport anyway. Add to that the advantage of an experienced guide who can speak English, and there is no real debate.
Most tours are just day trips, but some cover two days. In all cases, the departure will be Reykjavik, and you will return there at the end of the journey. The Snaefellsnes Peninsula Tour and the Silver Circle Tour around Borgarfjordur are the first two to consider, especially if your time is limited.
Use our intelligent search engine to find guided tours in the region. Remember to select "West" in the filters to narrow your search.
Self-Drive Tours
We have already mentioned that you can hire a vehicle and tour independently if you wish. You will need 3 or 4 days to explore Vesturland properly. You will need to research to get the most out of independent travel because there is no local guide to help you.
Tailor-made Vacations
Between guided tours and independent travel, there is another option: tailor-made self-drive packages. These are self-drive tours created by a local travel advisor. You get a full itinerary carefully designed based on your preferences and includes all the bookings, including rental cars, accommodation, and guided activities. This is the ultimate choice if you'd like to travel independently but don't have much time for planning. Find tailor-made vacation package samples here, or contact us for your personal itinerary.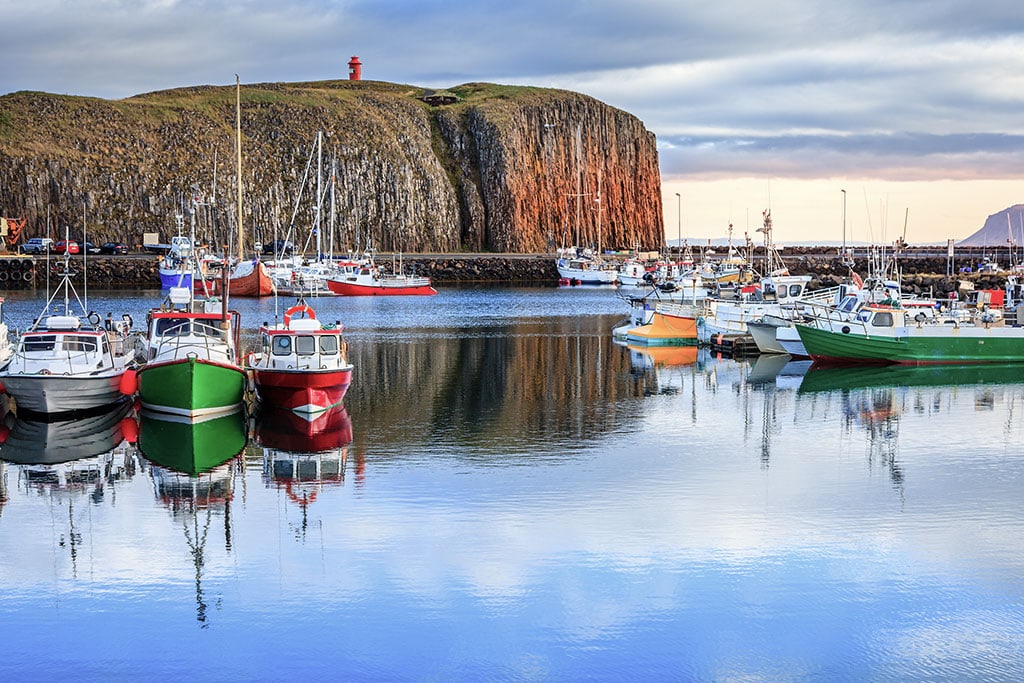 The Infrastructure
The West is sparsely populated once you leave Reykjavík. The small villages will have limited shopping and eating alternatives. Two larger settlements north of Reykjavik, Akranes and Borgarnes, have more choices in terms of cafés, restaurants, and supermarkets. In addition, you will find big gas stations with shopping and fast food on site.
There are two smaller towns on the Snaefellsnes Peninsula, Olafsvik and Stykkisholmur, while the villages of Grundarfjordur and Budardalur have both gained recognition from tourists. Each has restaurants and cafés, as well as little stores selling groceries. With accommodation limited, you will need to book in advance if you are driving a car and want to stay out of Reykjavik.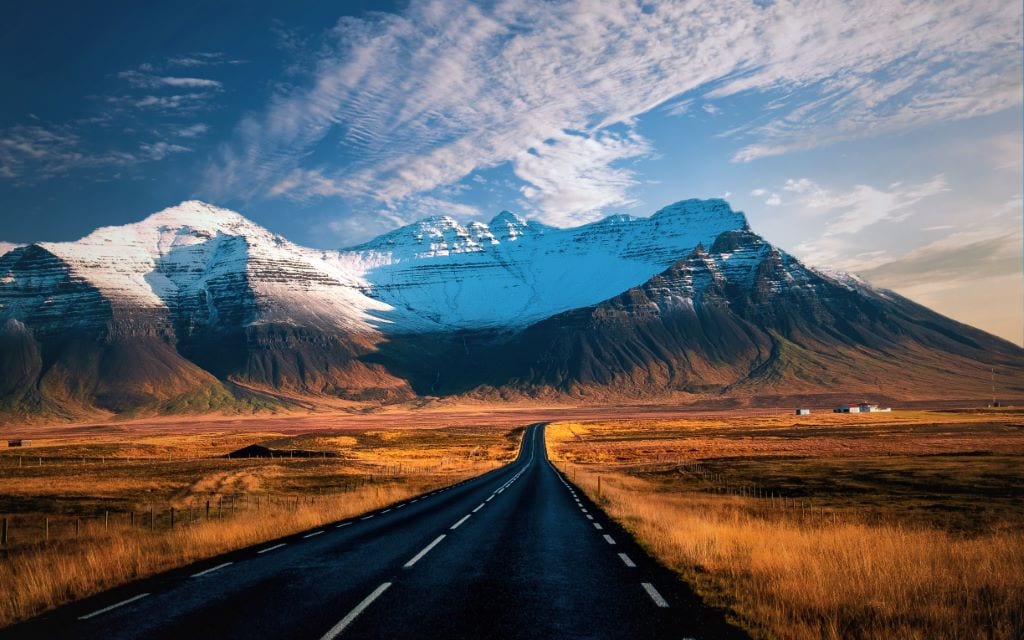 West Iceland Weather
The offshore warm Irminger Current, part of the Gulf Stream flowing along the western coast of Iceland, results in West Iceland being warmer than other parts of the island. As a result, average temperatures are a degree or two higher than in the North and East. However, there tend to be more clouds in the West than in the colder, dryer regions.
Metropolitan Reykjavik is as mild as any part of Iceland. Snow tends to arrive later and melt earlier than anywhere else. It means the roads are better around the capital than in some places you are likely to visit. Snaefellsnes Peninsula is windier and wetter than in Reykjavík and the fjords, so drivers face a challenge during the winter months on the peninsula.
In this article, we explained when is the best time to travel to Iceland.
The Geology of West Iceland
West Iceland was one of the oldest parts of the island. That is because the North Atlantic Ocean began to open around 60 million years ago, with tectonic plates starting to part in opposite directions.
Iceland is a result of a major hot spot in the Earth's mantle, the "Iceland plume," gushing forth to form an island, pushing the tectonic plates apart. As a result, the plates drifted east and west rather than north and south. West and East are, therefore, the oldest parts of Iceland, with the West seemingly being rock dating back some 15 million years.
Glacial activity later fashioned the landscape, with glaciers covering the terrain for thousands of years. Snaefellsjokull, the famous volcano in West Iceland, erupted in the very early centuries AD, and estimates suggest that there has not been an eruption in this region for 1,000 years. Exploring the impressive craters is, therefore, perfectly safe.
History and Sagas
The terrain is just one element of West Iceland. Its history dates back to the first settlers, Vikings, who arrived during the 9th and 10th Centuries. "The Book of Settlements" (Landnámabók in Icelandic) states that present-day Reykjavík was the first permanent settlement in Iceland, established in 874 AD by Ingólfr Arnarson.
Over the centuries, there was minimal development, with Reykjavík officially founded as a trading town in 1785. From then onwards, the capital has developed into what it is today, the center of government and commerce. Urban development began in the 19th century, with Reykjavik now regarded as Reykjavík as not only the safest city in the world but also one of the greenest and cleanest.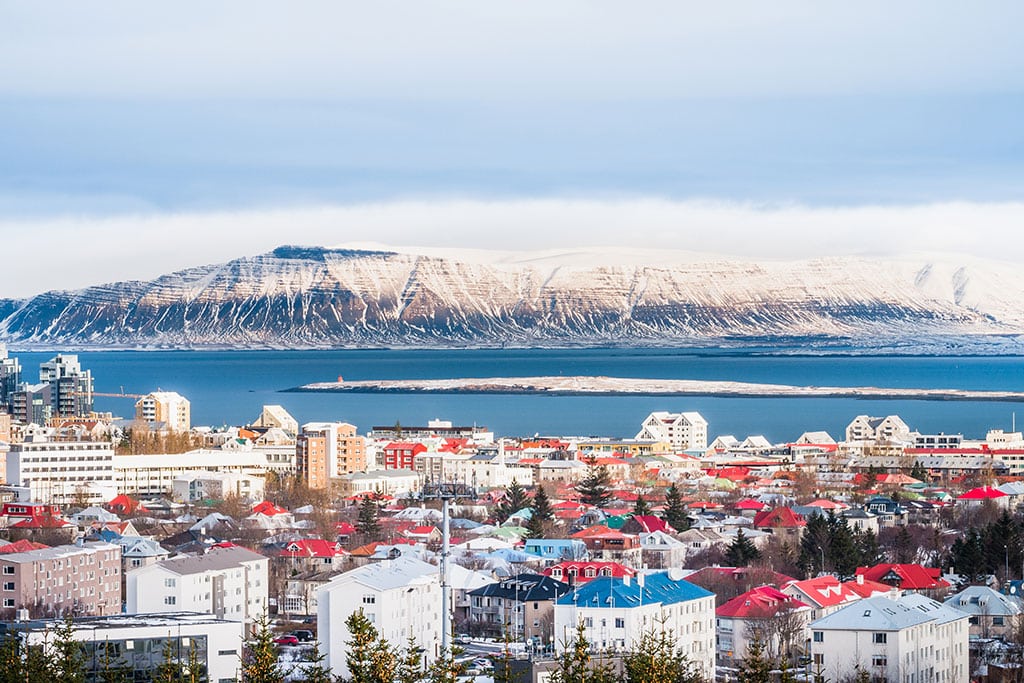 Icelandic Sagas talk of the time between the initial settlement and the early 11th Century. Plenty of these sagas and tales refer to the Snaefellsnes Peninsula and the Breidafjordur Region, hence Western Iceland, also known as "Sagaland."
The Laxdaela Saga says the peninsula was where Bolli Bollason was born. He was the first West Norse member of the Varangian Guard and a man popular with the Scandinavian rulers of that period and the Eastern Roman Empire. He returned to Iceland from the Eastern Roman army, having attained the rank of Manglabites. That earned him the nickname "Bolli the Elegant."
Snorri Sturluson was also born in West Iceland. Back in the 13th Century, he lived on a farm in what is now Reykholt. A politician and an author, Sturluson wrote a famous piece of Scandinavian literature: the Prose Edda. It talked of Norse mythology and arguably has impacted the extent that Wagner's Ring Cycle and Tolkien's The Lord of the Rings would not have been as recognized as they are today.
Close to the village of Budardalur is the home of the famous Viking Erik the Red. He was the man who discovered Greenland, or at least he was the first European to do so. Leif Erikson, his son, continued the explorations and is said to have reached North America long before Christopher Columbus.
The route Erik and then his son Leif took was retraced in July 2000 by a replica Viking ship, Islendingur, "Icelander" in English. It set sail from Budardalur Harbor, reaching Greenland and then to America.
What to See in West Iceland
When thinking about West Iceland, you should break the region down into five highlights, and we have articles covering each:
The Golden Circle, the most popular tourist route in the country, is often referred to as a West Iceland region, but it is officially South Iceland.
What to Do in West Iceland
Take a Road Trip
Many of the highlights of West Ireland are visible from the road. How much time you spend at each depends on the time available and how much walking you want to do. You can drive independently or join a guided tour. Exploring the natural landscape, even the remote places, with a vehicle is easy. Beautiful mountains, beaches, and waterfalls are all accessible every month of the year. Parking is usually close to the attractions, so you will not have to walk too much to enjoy your trip.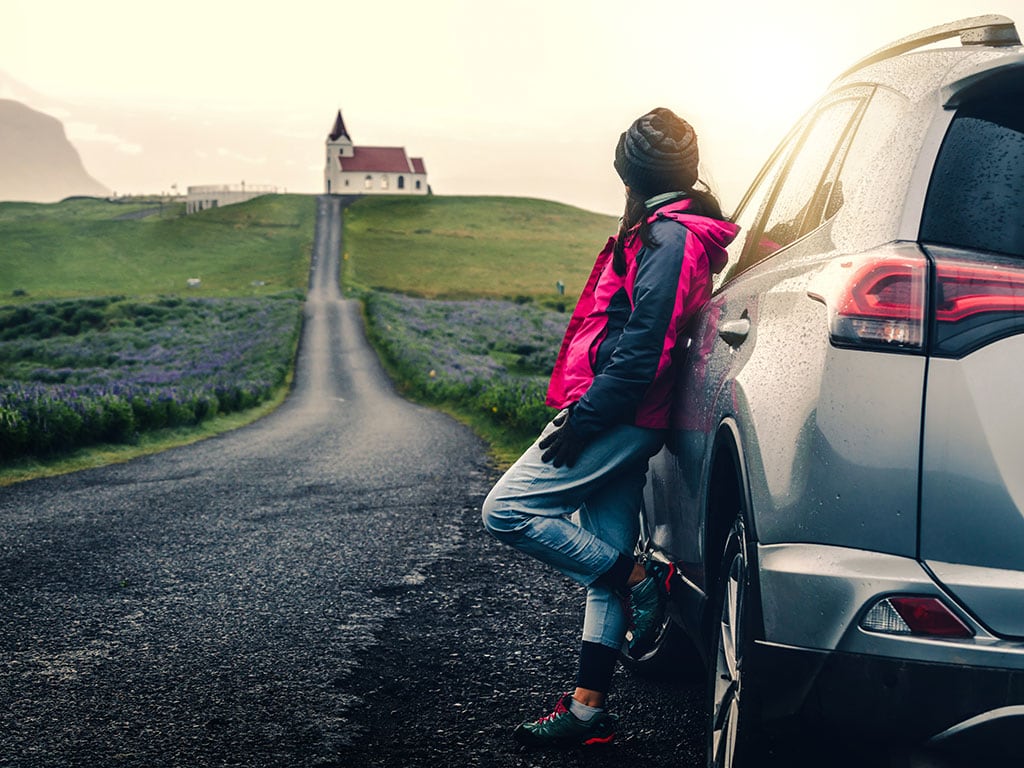 Explore a Lava Cave
There are more than 500 lava caves in Iceland. West Iceland is the place to see the most important ones; Raufarhólshellir and Thrihnukagigur in the Greater Metropolitan Region, Vatnshellir on the Snaefellsnes Peninsula, and Vidgelmir in Borgarfjordur. Each is unique and deserving of a visit. The largest is Vidgelmir, the deepest Vatnshellir. The closest to Reykjavik is Raufarhólshellir.
You can only visit a lava cave on a guided tour. You know, that makes sense from a safety point of view. Tours from Reykjavik vary depending on how much you want to see. The shortest will only be around an hour, with others up to 3 hours. These caves are spacious and easy to walk as long as you have comfortable shoes – because the terrain is uneven.
This is a rare opportunity that Iceland can offer that few other countries can, so put a visit on your itinerary.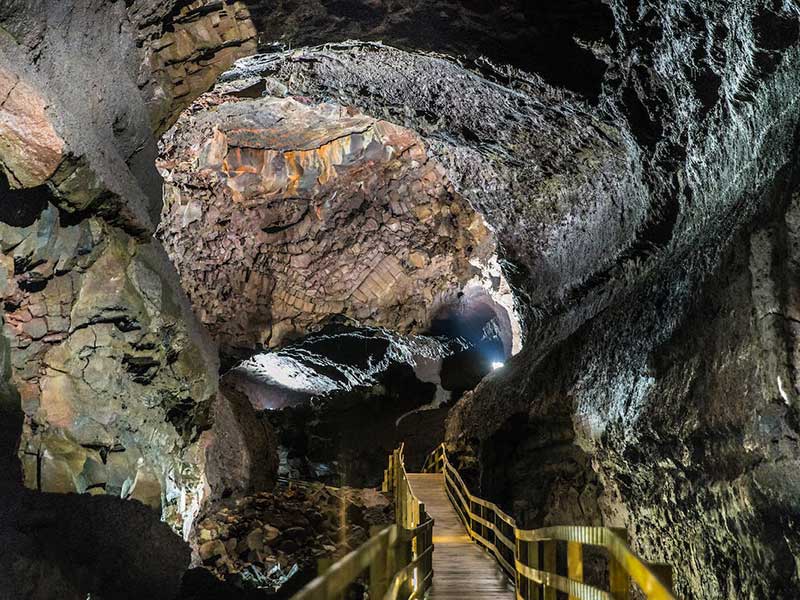 Wrap Up for an Ice Cave
Langjokull Glacier has the world's first man-made ice tunnel. Iceland's second-biggest glacier offers wonderful scenery, an all-year-round winter wonderland. The cave lies below the surface, carved by locals.
You will marvel at the glistening blues and silvers and have photo opportunities aplenty. This cave is a popular location for special events, including weddings. You can get a tour from both Husafell and Reykjavik. The cave is regularly included on a day tour covering the Silver Circle/Borgarfjordur area.
Go Whale Watching
Reykjavík is an excellent base for whale-watching tours. However, the North has slightly better success rates. If you're planning to travel around the island, go for a whale-watching tour in the north, but if you plan to stay in the west, don't hesitate to book a tour from Reykjavík.
Breidafjordur Bay is also a good place to see whales, specifically orcas (killer whales). Weather permitting, tours go out to sea throughout the year from Grundarfjordur and Olafsvik. As well as whales, you have an excellent chance to see pods of dolphins which often play around your boat.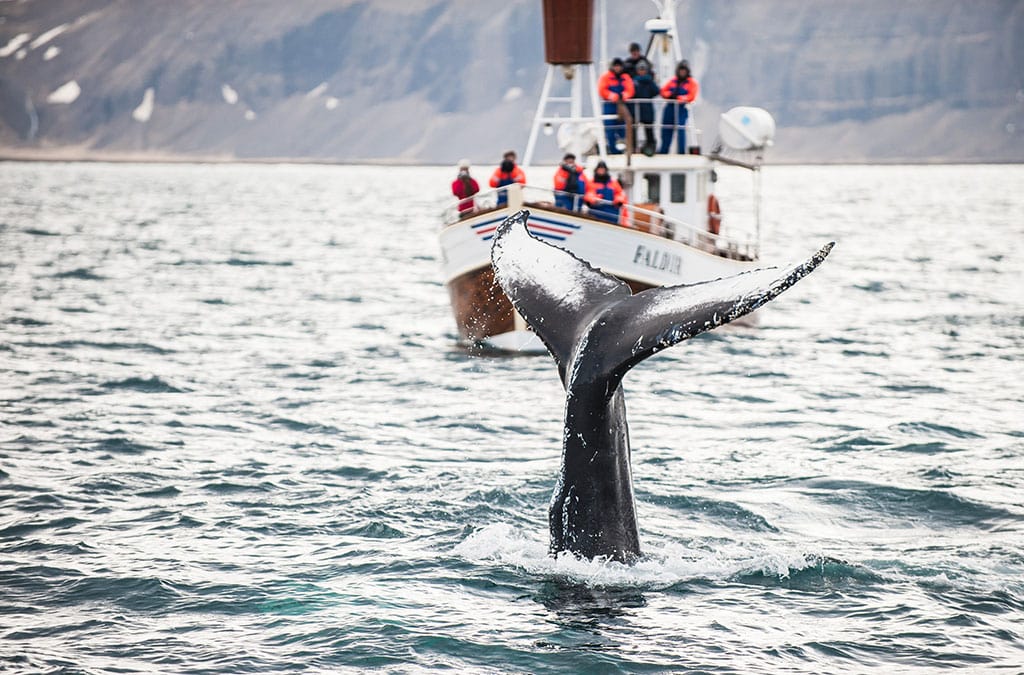 Soak in Geothermal Water
Some of Europe's most powerful hot springs are in Iceland. For example, take Deildartunguhver, an open-air geothermal spa known as Krauma. This spa offers several hot tubs, steam cabins, a lovely relaxation room with large windows, and a real fireplace. You will get views over a small valley with steam rising from the ground. Incidentally, vegetables are grown in the small greenhouses you will see.
Reykjavík's newest luxury Geothermal spa also awaits you. Nestled on a stunning coastline only a stone's throw from downtown Reykjavík, Sky Lagoon offers its visitors breathtaking views and genuinely luxurious experiences.
Another unique spa in the west is Hvammsvík Natural Hot Springs Resort which provides an experience closest to how locals have enjoyed wilderness hot springs. The resort is located in the middle of nowhere, in a remote fjord called the Whaled fjord, yet easily accessible, being only 45 minutes drive from the capital.
The world-famous Blue Lagoon is the crown jewel of the West. It is a major attraction, even for people who do not want to enter its waters. National Geographic magazine included the Blue Lagoon as one of 25 Natural Wonders of the World in a special edition. There are few better recommendations than that. Read more about Iceland's best geothermal spas in this article.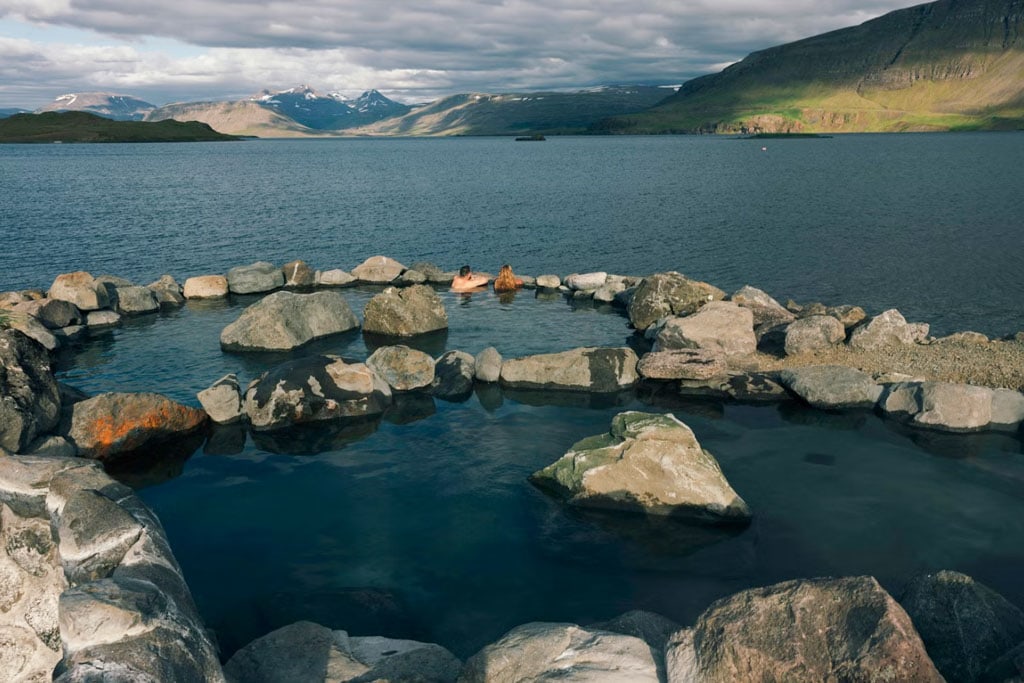 Hike a Glacier
The only glacier in West Iceland is Snaefellsjokull, but it is also Iceland's most famous. You can get to the peak on a guided tour as long as you are fit enough and have hiking experience. Hiking on a glacier involves more than the essential skill of walking. You will need to be appropriately dressed and equipped to tackle a glacier. The views from the summit are spectacular. If the weather is clear, you will see Reykjavik in the far distance.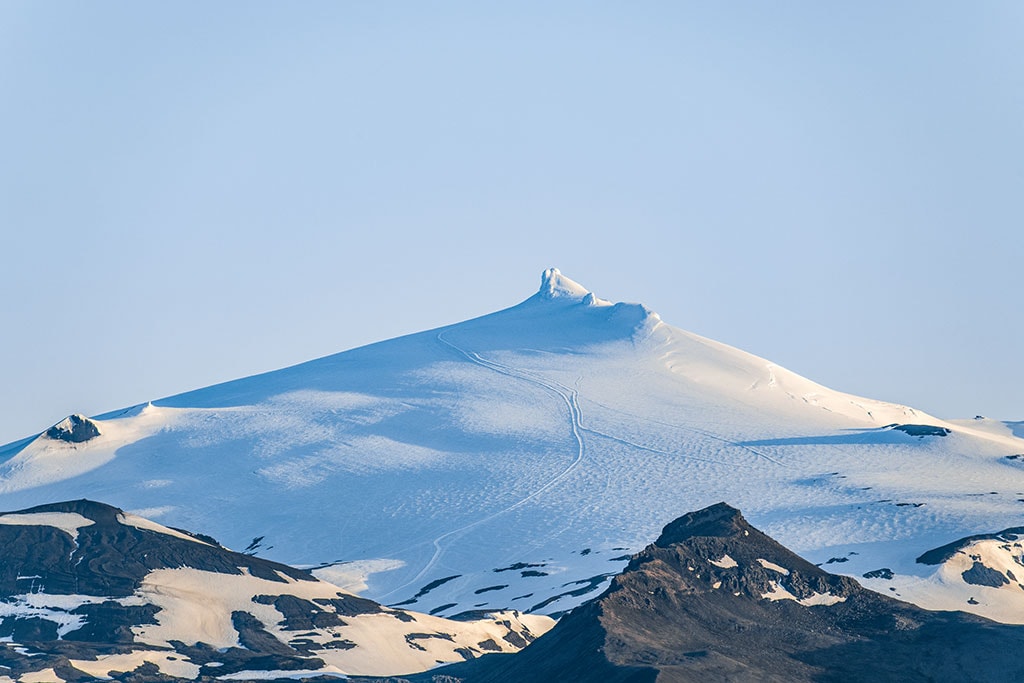 Take a Hike
If you enjoy hiking, Western Iceland is the place for you. There is a wide range of alternatives, including short and easy trails, especially around Reykjavik. Experienced hikers will also find plenty to enjoy. Some trails are only accessible in the better months of the year (in summer), but those around Reykjavik should be all year round. Plan before you head out because crampons/snow spikes and winter equipment are usually significant on these trails in winter.
Snaefellsnes Peninsula has the most scenic trails. Between Hellnar and Arnarstapi, there are some stunning coastal views if you take the 3-kilometer (1.8-mile) path. Longer, challenging hiking trails offer experienced hikers a great deal in the summer season. You will not find much in the way of crowds, a great way to enjoy the peace and Iceland's natural environment.
Just north of Reykjavik, you will find a small fjord and a great trail known as the Glymur Trail. It is popular, partly because of its accessibility and the fact it leads to the second-highest waterfall in Iceland. There are lovely panoramas over the fjord. It is a trail purely for the summer months because you need to cross a river during the hike. A new log is placed over this river each spring to allow hikers to cross.
Our article has covered the most interesting facts and exciting activities regarding West Iceland. Its wonderfully varied landscape offers so many attractions that each region deserves your attention! Read our articles on
.Contact us for your tailor-made vacation package, and a local professional will personally help you to plan your perfect West Iceland holiday.