Before every great trip comes a well-thought-out plan. Organizing your vacation to Iceland can, however, start to feel like a chore, especially if you're keen to just be there already. Finding the best deals, deciding where to stay, what attractions to visit, and finalizing your itinerary can be quite overwhelming.
With more and more people adding Iceland to their bucket lists, planning ahead is vital for the best experience. It's not unusual to find that accommodations, trips, transport, and attractions are fully booked for some time ahead, especially for peak travel periods. Iceland's climate can be a challenge too, with detailed planning needed to really make the most of your visit.
Don't worry if your trip preparation is a struggle—this article will lead you through everything you need to consider for an amazing Icelandic holiday. Follow the steps for clearer organization and benefit from handy tips to help make your planning process that much easier.
Pick a Time to Travel
Firstly, think about when you can travel to Iceland. You might have fixed dates, with vacations depending on school holidays, when you can have time off work, family obligations, or similar. You may be planning a trip to celebrate a special occasion, such as a birthday or anniversary. If your travel dates aren't flexible you don't need to give further thought to this step—simply find the best flights (taking into account factors like price/flight times/number of layovers) for your dates and book them.
Examine Your Personal Preferences
If you have some flexibility with your travel dates and no set period when you need to take your trip, there are several things to think about.
Would you prefer to save money and/or dodge the tourist crowds with a trip during the off-peak season? Is the weather important to you? Are there any festivals you want to attend?
Is there a certain time of year that you would rather experience in Iceland? For example, do you dream of basking on volcanic beaches in the sunshine, enjoying the never-ending daylight of the midnight sun, and admiring the lush green scenery of the summertime? Or would you rather see the Northern Lights illuminating the wintry skies, explore naturally formed ice caves, and enjoy snow activities?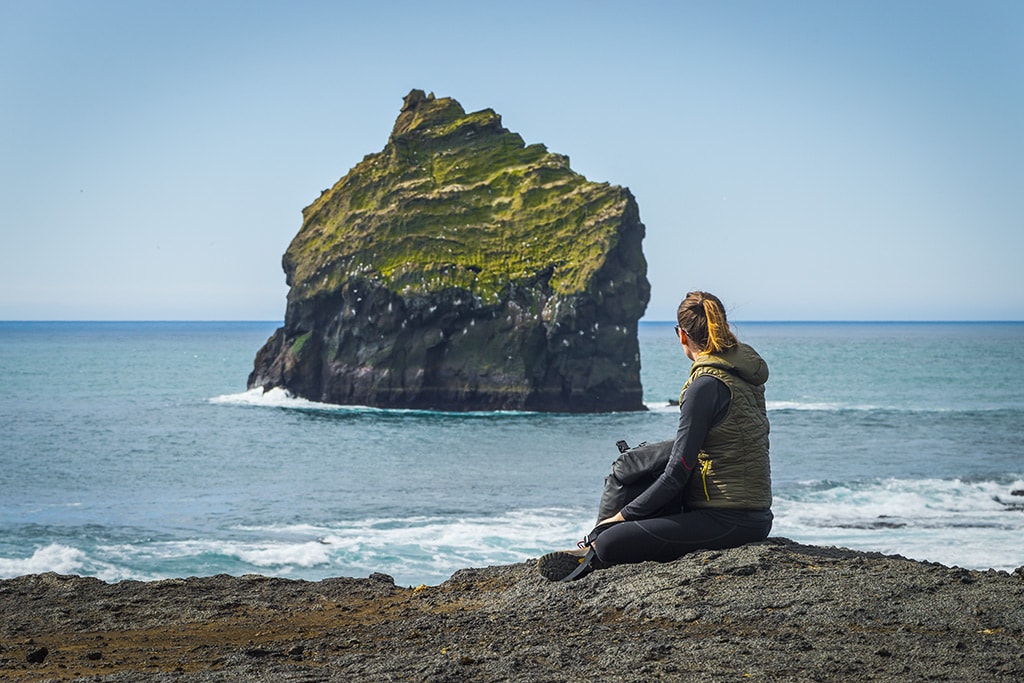 Research the best time of year to visit Iceland
If you still can't decide when you want to take your trip, check out our comprehensive guide on the best time to travel to Iceland. You'll learn more about traveling in each season, including the weather, temperature, and helpful pros and cons. There are details about all major festivities and events throughout the year too. This information will hopefully help you to decide when to plan your trip for.
When planning your trip to Iceland, do remember that seasonal differences can greatly affect travel times and the amount you can do in any day. Summer sees many more hours of daylight than winter; it takes almost twice as long in winter to visit the same amount of places.
While the long summer days mean you can enjoy bright sunshine right around the clock, there are only around 3–6 hours of daylight at the height of winter. Traveling in the dark means you would miss seeing much of Iceland's stunning scenery. Planning a winter visit to Iceland needs much more preparation and organization than a summer vacation.
You would need to spend longer exploring Iceland in the winter months to see the same as you would on a shorter summer trip.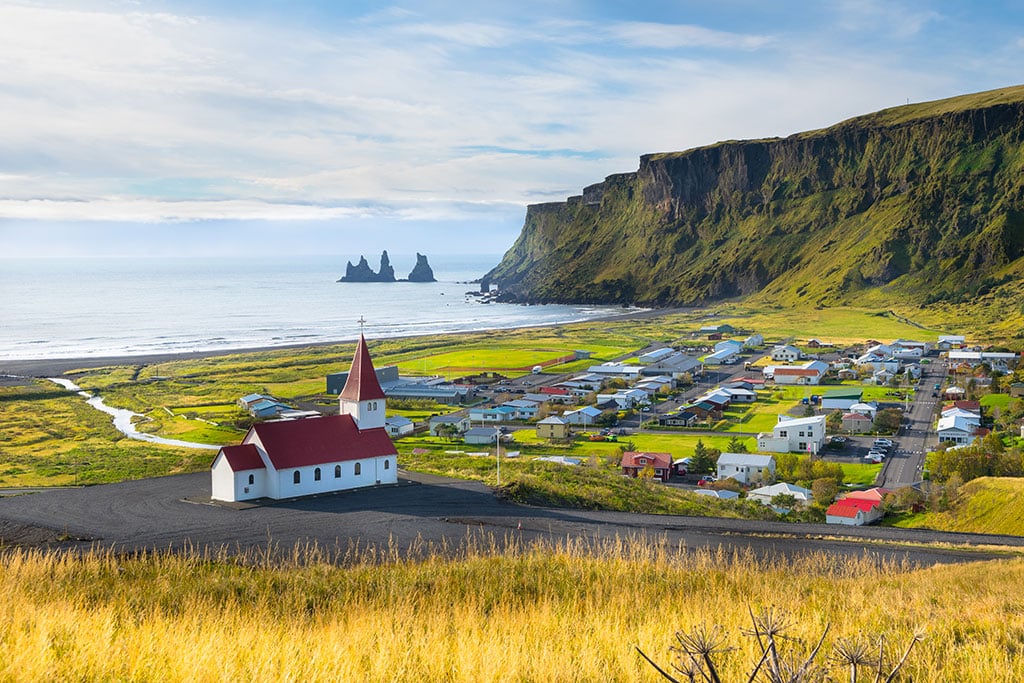 Determine a Length for the Trip
If you have a limited amount of time for your vacation, this isn't a big factor in your planning process; this decision has been made for you. If, however, you have the flexibility to decide how long to stay in Iceland, you'll need to choose between a short getaway and a longer vacation. These pointers might make your decision a bit easier.
Short Breaks
It is possible to spend 2–3 days discovering the Icelandic capital of Reykjavík and surrounding areas. Any trip to Iceland is fun! A longer trip, however, lets you enjoy even more of this beautiful country and scratch beyond the surface.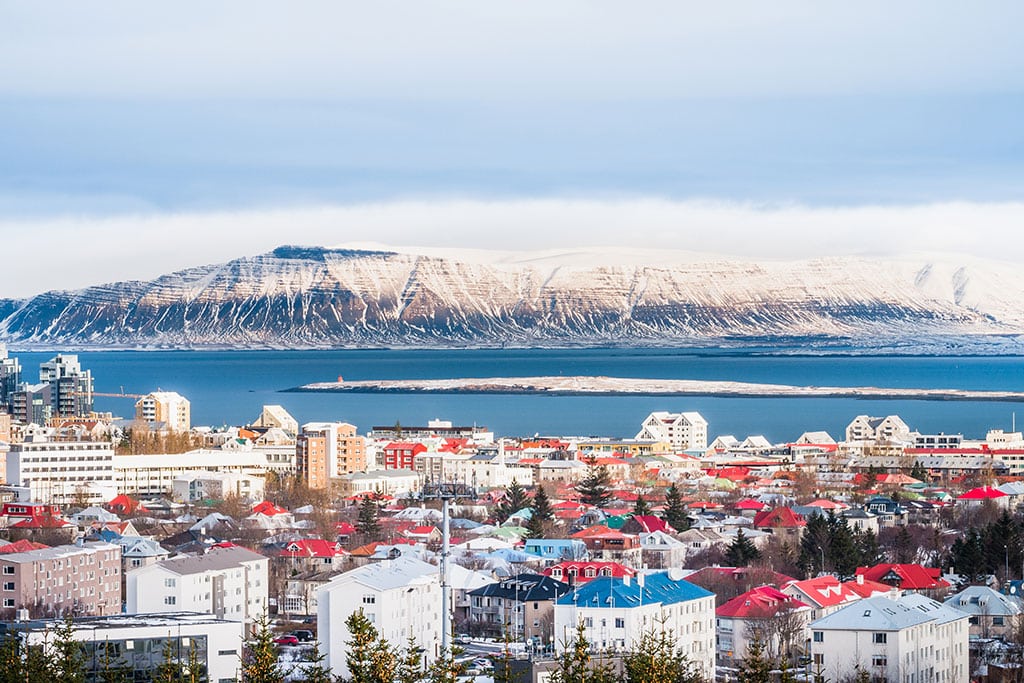 4–6 Days
Spending a little longer in Iceland allows you to comfortably visit some of the country's most well-known attractions, such as Reykjavik, the Golden Circle, and destinations along the South Coast. With a vacation of 4–6 days you can easily check off the capital's main sights, such as the unique architecture of Hallgrimskirkja, as well as some of Iceland's most famous geysers, waterfalls, glaciers, and volcanoes. There's also plenty of time to enjoy a variety of exciting activities, take leisurely strolls along striking black sand beaches, and explore unusual landscapes.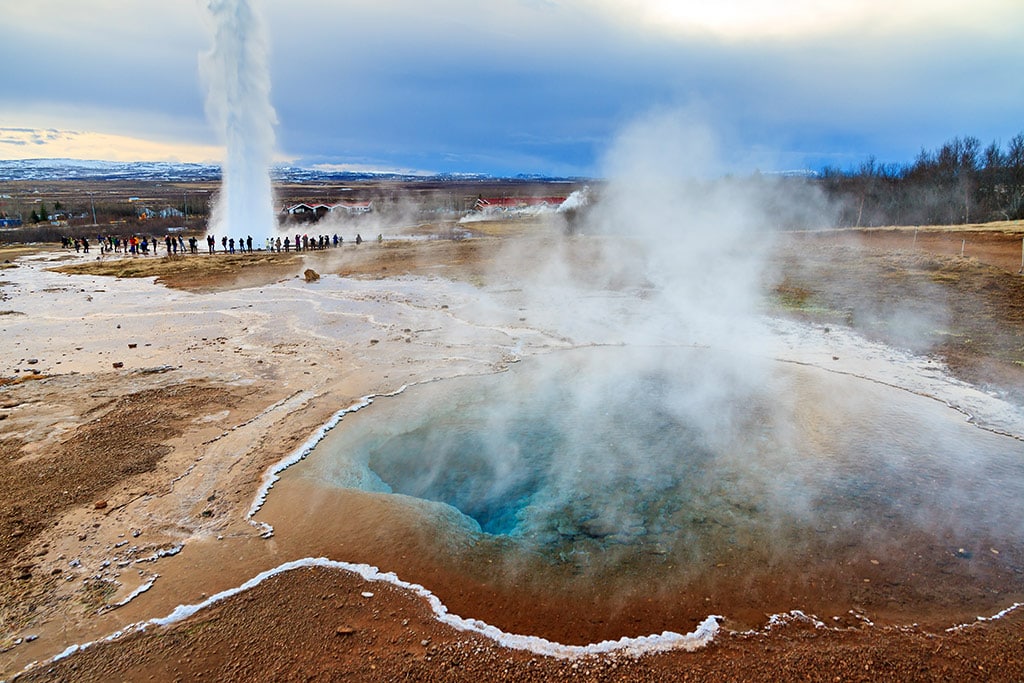 7–10 Days
A longer stay of around 7–10 days is really recommended for travelers flying from farther afield; it can take a couple of days to combat jetlag and adjust to a different timezone. You can spend the first day or two exploring Reykjavik at a relaxed pace while regaining your energy to fully make the most of excursions and trips around the country.
If you stay in Iceland for a week or longer, you can plan to visit more remote areas in addition to the popular tourist routes around the Golden Circle and South Coast. Your holiday can also include destinations like the Snaefellsnes Peninsula, the Diamond Circle, and the Reykjanes Peninsula. Plus, you can take part in more activities too.
You could also explore the entire island during a ten-day stay in the summer, although you would need to be willing to spend several hours traveling each day.
10–15 Days
The perfect duration for the best holiday in Iceland is around 10–15 days. With this amount of time you can easily hit all of the famous highlights and discover even more of the island's remote treasures. You'll have plenty of flexibility and freedom to add beautiful destinations like the Icelandic Highlands, the Eastfjords, and the Westfjords to your itinerary. And, with a longer holiday of around two weeks you'll have lots of time to take long walks in dramatic nature and wander around charming coastal communities.
More Than Two Weeks
If you are lucky enough to be able to stay for more than two weeks in Iceland you can travel at a slower pace and take time to appreciate the smaller details for a greater understanding of the local culture and way of life. Spending more than two weeks in Iceland allows you to start experiencing the country more as a local. Take time to watch fascinating local wildlife, sample lots of Icelandic cuisine, explore destinations away from the beaten path, discover hidden gems, and mingle with the locals.
Your Travel Budget
Naturally, your budget is a vital consideration when deciding how long to stay in Iceland. Check the average costs of accommodations, excursions, car hire, and activities for a better understanding of how much you can expect to pay while on holiday. Keep in mind that prices usually vary a lot between peak travel seasons and off-peak times. Also, some activities are not available at certain times of the year. Connected to the above point, it's important to still balance the fact that while winter costs are normally cheaper, you would probably want to stay longer to have the best Icelandic experience.
Research Areas, Top Attractions, and Activities
When you've got a good idea of the dates you want to travel, you can begin thinking about Iceland's famous attractions and activities. You've likely already got some great ideas in mind, but there are sure to be other terrific things that you don't yet know about. Be prepared to amend and add to your list of things to do in Iceland when you realize just how much fun awaits you!
Research the top things to do in Reykjavik and the popular surrounding areas of the Golden Circle and the South Coast. As the most sought-after places in Iceland, you're all but certain to want to add these to your wish list. If you plan to stay longer in Iceland and want to discover more of the beautiful island, you'll need to research these areas too.  
This part of your planning is easy, thanks to our comprehensive articles on West Iceland (including Reykjavik and the Golden Circle), South Iceland, North Iceland, and East Iceland. We've done all the legwork for you and gathered all the top places to visit. You'll get loads of inspiration to create your ultimate Iceland bucket list!
Create Your Iceland Bucket List – If You Don't Already Have One
While you'll want to cram as much as you can into your vacation and see everything there is in Iceland, practically you're going to have to have some limits when it comes to your must-visits. Realistically, you'll need to skip some places because of time, distance, budget, or seasonal closures.
Before you get into the nitty gritty of creating your itinerary, it's handy to make a list of all the top things you want to see and do on your holiday. Rank your list in priority order and locate everywhere on a map for a good idea of how long it would take you to get between places. Think about how long you would want to stay at each place too.
Once you've mapped out all of the places you want to visit, if you find they are dotted right around the island you'll probably want to consider traveling all around Iceland. If time is short, however, you'll need to reassess your options and remove any places that would simply be impossible to get to in your time frame. Your bucket list will help you to prioritize and plan your adventure.
Choose Your Travel Style
Understanding your preferred travel style is an important factor when making your travel plans. For example, do you prefer to organize most things independently, or do you enjoy booking excursions and leaving the finer details and logistics up to a company? Your travel style affects the amount of research you need to do before (and sometimes during) your vacation, your budget, and the feasibility of getting to certain destinations.
Traveling Independently
Many travelers love the flexibility and freedom of exploring Iceland independently. Renting a car and driving around Iceland is immensely popular. If you choose this option you should keep in mind that you will still need a fairly rigid itinerary, as you'll need to book many accommodations and activities with plenty of advance notice, particularly during the peak summer period.
Organizing your vacation can be a fabulous experience in itself. You can put your dreams into action and start preparing for your trip months in advance. It really lets you enjoy the buildup to your holiday! You'll likely spend hours poring over travel guides, looking at amazing images, reading blogs, comparing suggested itineraries, and gathering inspiration and ideas.
A big plus point of planning your own trip is that you can fully tailor your accommodations based on your needs and desires. Maybe you've seen a guest house or hotel that you've completely fallen in love with? You can choose exactly where you stay and when.
You can plan how long to stay in each destination, the number of stops along your route, how long you want to spend in the car each day moving from place to place, and so on. Practically, you have the full flexibility to stop for toilet breaks and to grab food at any time you want, and if something catches your eye while you're on the road, there's nothing to prevent you from pulling over for a closer look.
You can change your plans as you go, spending longer or shorter times at different places and adding in extra attractions if you wish (within the framework of already booked places to stay and things to do).
Your holiday will be planned based on your tastes and interests, with you as your own personal travel guide at the helm. There's a great sense of achievement in completing a trip that you planned yourself.
Independent travel offers a fantastic opportunity to spend quality time with your travel companions or enjoy plenty of peaceful moments if traveling solo. Couples can enjoy romantic times without traveling in a group of strangers, families can bond, and friends can share as many inside jokes as they like.
Other pros of independent travel is that it is typically cheaper than joining organized group tours (or private tours), and there is usually a greater sense of adventure.
Traveling with Local Guides
Some travelers like the luxury of having someone else take care of trip planning, leaving them with little responsibility beyond showing up and enjoying the experience. There's definitely a sense of safety and security on guided excursions.
Some destinations around Iceland are quite difficult to access independently. It can be tricky, at best, to reach some places by rental car, while some destinations aren't accessible at all (especially in the winter) unless you have a specialized vehicle. If you book a guided tour to difficult-to-reach places, you know you're going to get there. It's common for local guides in Iceland to have the relevant permits and licenses to safely drive specialized vehicles. Plus, they have the skills and experience to tackle terrain that you may not be used to.
Booking a multi-day trip around Iceland saves you the time and energy of coming up with your own plan and making all the necessary arrangements by yourself. If you book a multi-day Iceland vacation all aspects of planning, arranging, and booking your holiday are included in the package.
Traveling with a local guide means you can often benefit from lots of inside stories and tips. They can give you interesting facts about history and local culture that you may not otherwise have discovered on your own.
Some travelers enjoy meeting new people on group tours. It can definitely be a good way for sociable travelers to strike up conversations and make new holiday friends.
Tours are often more expensive than making your own plans. However, when you weigh up the cost of car rentals, accommodations, and activity fees against the price of an all-inclusive tour, you will likely be surprised to find that there isn't such a large price difference overall.
Camping, Hiking, and Backpacking
Camping, hiking, and backpacking are the most flexible ways to explore Iceland, and you can enjoy lots of spontaneity. Many hiking enthusiasts and lovers of the great outdoors dream of exploring Iceland's dramatic landscapes, with volcanoes, glaciers, and lava fields aplenty.
Imagine setting up your tent beneath crisp skies filled with twinkling stars (or even the dancing colors of the Northern Lights!), snuggling in your sleeping bag, and then waking up to some of the most stunning views on the planet. It would certainly be a memorable adventure. Plus, camping is the best way to sleep for cheap in Iceland; budget travelers can save lots of money by opting for a few nights under canvas.
Although backpacking, camping, and hiking give you lots of freedom when actually traveling around Iceland, this type of exploration does generally need more preparation than other travel styles. There are many more things to consider, such as rules about camping, how to access water and supplies, natural hazards, and mobile network coverage. The weather and number of daylight hours also come into play more when you're spending more time exposed to the elements. You'll also need to carry high-quality gear that is suitable for the Arctic conditions. You should already have experience planning similar trips.
Iceland's landscapes can be wild and conditions can change quickly. Away from major tourist centers, you should only camp and hike if you already have experience; it's not a place for novice outdoor adventurers. If you are keen to camp/hike in Iceland but have no prior experience, you can join specialist hiking tours with a professional guide to ensure your safety and enjoyment.
Book Your Trip (Flight, Accommodation, Activities)
Finally, after you've completed the previous steps, it's time to start booking your holiday!
Find the best deals on your flights and book those first. Then, book your accommodations and activities.
If you opted for a multi-day tour, you don't need to worry about booking places to sleep as this will be included in your package. With this option, you don't need to do much planning beyond confirming your trip and waiting for your holiday date to arrive!
If, however, you decide to travel independently, you should compile a detailed travel itinerary so that you can book your activities and any pre-bookable tickets in advance. You should also confirm your booking for a hire car.
As highlighted by the COVID-19 pandemic, booking refundable flights and hotels is highly recommended; many service providers have this option, though you may need to pay a small surcharge. It's worth it, though, for your peace of mind and protection.
Don't scrimp when it comes to travel insurance either. The ideal cover will include the option to "Cancel For Any Reason (CFAR)". This means that you will get back up to 75% of your travel costs if you need to cancel your vacation for reasons outside of the standard cover terms. No matter what life may throw at you, you can rest easy knowing that you can get most of your money back if needed.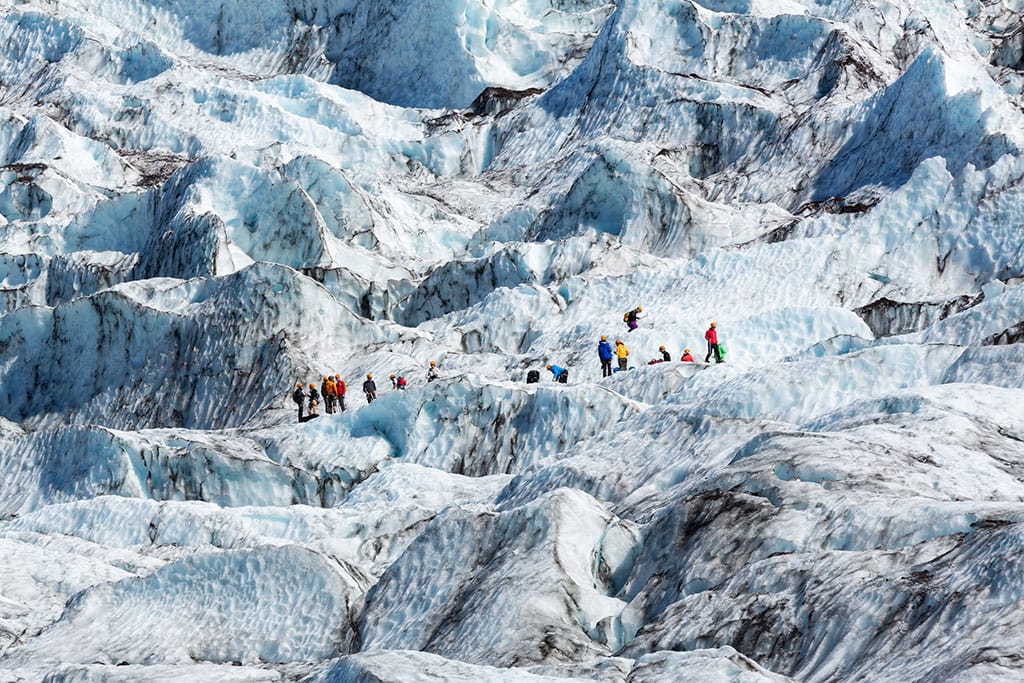 Prepare for Your Trip
You won't need to prepare much (except packing your bags!) if you chose to take a multi-day excursion with a local guide. The tour operator will provide you with all relevant information. During your tour you'll be given lots of details about Icelandic nature, culture, and history to help you better understand the country and get the most from your memorable trip.
If you will travel to Iceland independently, take some time before your departure to learn a little about the country. Read up on local customs, traditions and culture, flora and fauna, history, geology, and anything that you would like to know to help you gain a deeper understanding of Iceland.
Regardless of your traveling style or type of trip, everyone should take the time to learn more about the typical weather and daylight hours over the time you will visit Iceland. This article covers everything you may need to know about the weather and seasonal changes, and there's even a helpful clothing guide to help you out when it comes to packing.
Be a Responsible Tourist and Take the Icelandic Pledge
To help preserve and protect the country's unique landscapes and nature, as well as show respect for local people, the Icelandic Tourist Board has created the Icelandic Pledge. All travelers should agree to abide by this promise before beginning their adventure. Naturally, you should be a responsible traveler when in Iceland. These are the pledge details: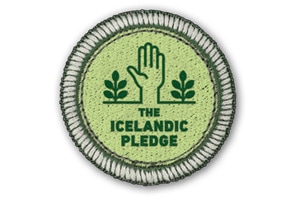 I pledge to be a responsible tourist.
When I explore new places, I will leave them as I found them.
I will take photos to die for, without dying for them.
I will follow the road into the unknown, but never venture off the road.
And I will only park where I am supposed to.
When I sleep out under the stars, I'll stay within a campsite.
And when nature calls, I won't answer the call on nature.
I will be prepared for all weathers, all possibilities, and all adventures.
You can take your personalized pledge here.